BACK TO MANHATTAN
a cineMOOK film
Written, Directed & Edited by Rob Reilly
Producers Rob Reilly, Lou Farragher & Jerard Egan
StarRing: Eddie Sicoli, Paul Dunleavy, Michael MacKewice
Co-StarRing: Lora Pfieffer, Steve Devito, Justin Allen, Carly Robins, Ami Colon & Lou Farragher
Full Cast & Crew Credits - IMDb
WINNER "Buzz Award" (Most Talked About Film), Back East Picture Show, Hoboken, NJ (2003)
WINNER "Best Feature" (Tri-State), New York Film/Video Festival, NY (2003)
WINNER "Best Cinematography", Greasefire Film Festival, Weehawken , NJ (2003)
HONORABLE MENTION "Best Feature", Long Island Int. Film Expo, NY (2003)
WINNER "Spirit Award" (Emerging Filmmaker, Rob Reilly) Queens International Film Festival, Astoria, Queens (2004)
WINNER "Best Feature" Nyack, NY (2004)
A Labor of Love!!
"Back To Manhattan" (2003)
Guerrilla Filmmaking hits the streets, highways and bridges of Manhattan & Queens, New York! Shot on Canon's XL1 & XL2. Edited in Final Cut.
DVD Released May, 2005
"Shooting on the weekends, because we all worked full time jobs, the production began in July 2001. This 2 1/2 year journey, which would endure all that NYC could throw it's way, including the heartbreaking tragedy of Sept 11th, "Back To Manhattan" would finally wrap in Sept. 2003. With permits for only 5 of the 26 principle shooting days, this $18,000 indie was true guerrilla filmmaking and without a doubt, a labor of love!
The best description I can give to making this film was "controlled mayhem". You just never knew what was coming on any given day and all we could do was rehearse, prepare and brace for what was around every corner on the streets of New York! It was, in a word...awesome! There are many stories to come, along with a Full Director's Commentary, as well as behind the scenes footage."
"The bar scene was shot 3 weekends in a row @O'Reilly's Pub on 31st St. in late Dec. 2001. We were only able to start setting up once the bar closed, which was at 3am. And we had to be done and out by 11am on Sunday. Yes, it was brutal! By the 3rd weekend I paid Owen O'Reilly $1000 to shut the bar down at 1am and we finished the bar scene by noon the next day."
"Once the bar scene was done, we were back on hold until the nice weather arrived again. Come May we got back to it, shooting throughout the summer of 2002."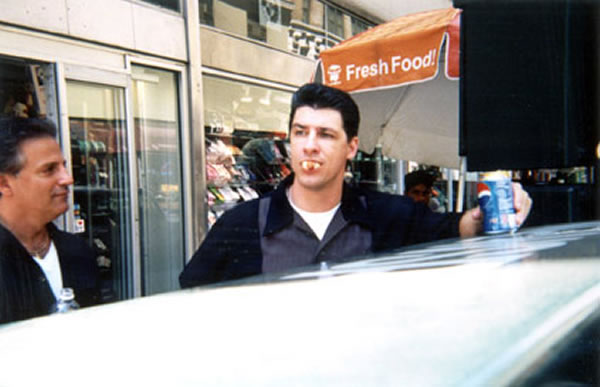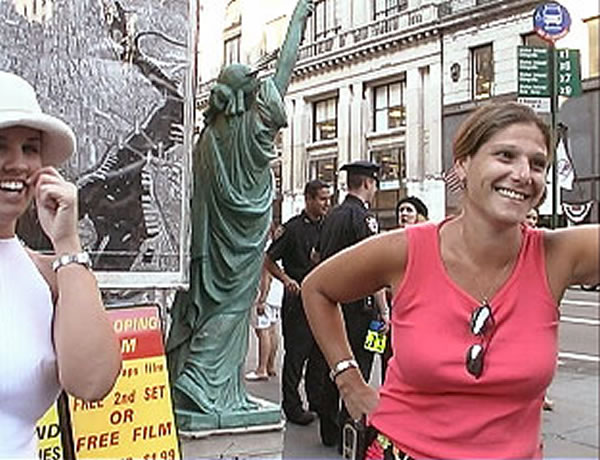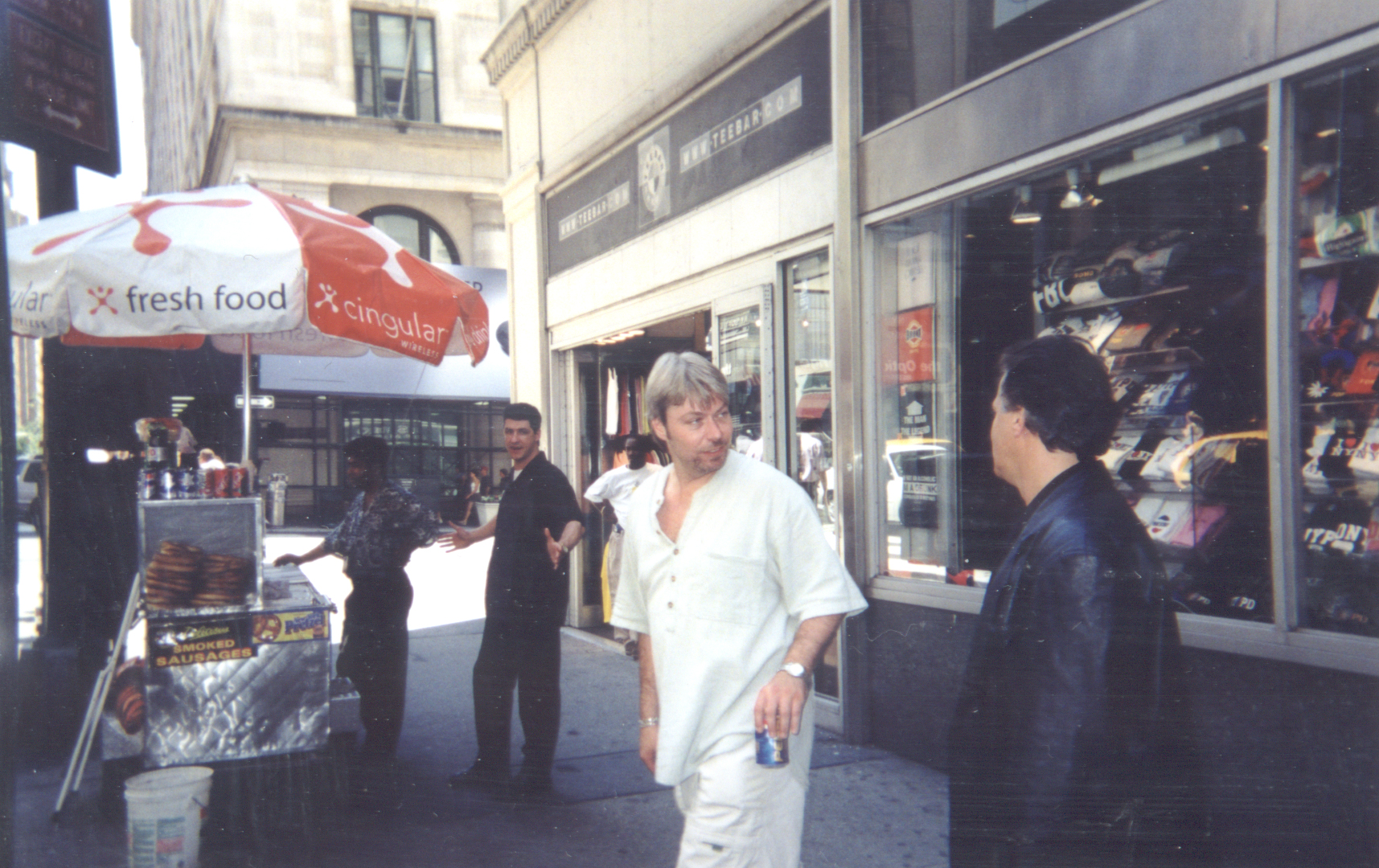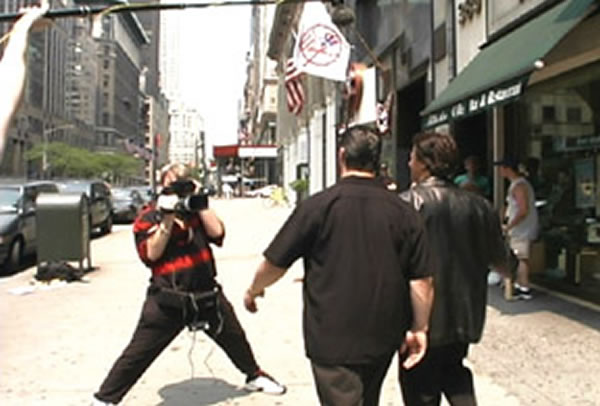 "By April 2003, "Back To Manhattan" had it's first screening at the Hoboken Film Festival, where it WON the Buzz Award for "Most Talked About Film." Most of the cast were in attendance and actor Stephen Baldwin came to our screening. It was a great 3 day festival!"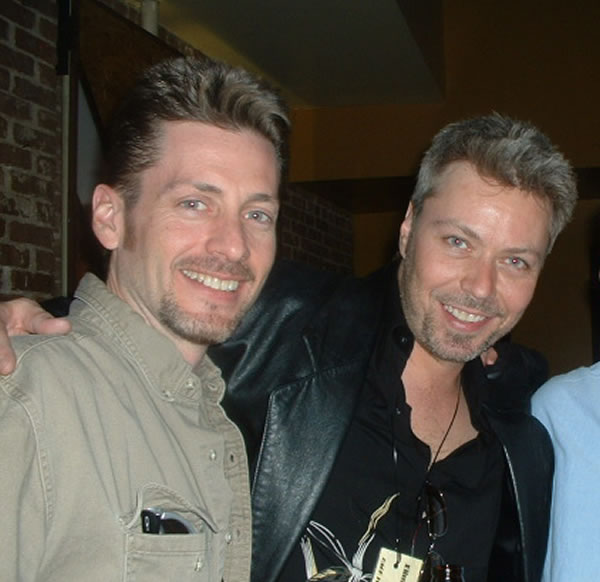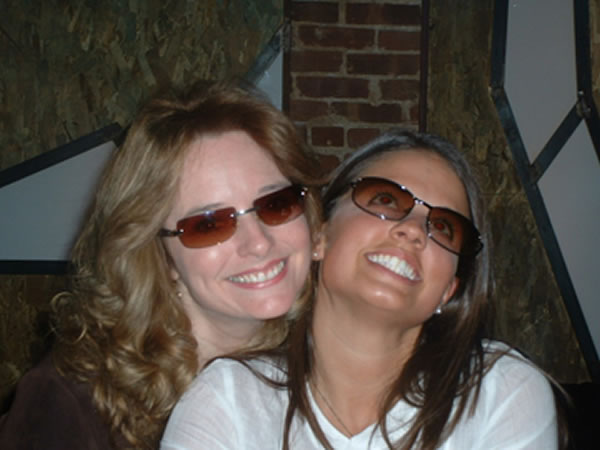 "In Aug, 2003 we screened at the Long Island International Film Expo (LIIFE) to a FULL crowd. "Back To Manhattan" won Honorable Mention in the Best Feature category and a friendship with Debbie Markowitz would begin. Awesome festival & fun time! I was also invited to be one of six directors to speak at the Director's Commentary Evening. Considering how many directors were involved in the festival is was a very cool honor"
"I had approached the first two screenings as screen tests and realized we were not done yet. I went back to writing and in late summer 2003 we reunited to shoot 5 additional scenes. Back to post-production."
"Back To Manhattan" was finally completed just in time for the New York Film & Video Festival in December, 2003. A week long film festival and they gave us the DREAM time slot, Sat. night 8pm, Greenwich Village, NYC! Tickets SOLD OUT 5 days before our screening and come that Saturday night the place was PACKED with family, friends & strangers! A great surprise was when musician Christopher Hoffee and his wife flew in from San Diego! About 40 of us all went out to dinner before the film and afterwards we all partied into the night! Seeing my Mom dancing at 3am in Manhattan with my Aunts made it all worth while! The film was a HIT! It was certainly a night to remember!
"Back To Manhattan" would go on to play in a hand full of other Film Festivals, including the Queens International Film Festival where Rob would receive the "Spirit Award" for Emerging Filmmaker.
Rob was also invited to speak on several panel discussions...
...along with a 2 page article in Pocket PC Magazine.
"It took 2 1/2 years to shoot the film, 8 more months in post-production, including designing the DVD and creating the Special Features, but it only took ONE NIGHT in a Greenwich Village movie theater to forget about all the blood, sweat and craziness it took to pull it off!"
Bleed on what you love! - R. Reilly